Building a Community Network in Tokyo
Celebrating the 10th Anniversary of MobileMonday
Right about this time ten years ago (Ya, Ten Years!) email was flying, as it does, related to plans for a large executive tour group set to visit Tokyo. Considering the agenda of meetings expected it was obvious there was No Way we would see everyone. So an evening welcome mixer to 'gather the tribes' was a logical solution and then out of the blue a note from Finland suggesting we host a so-called MobileMonday event. The rest, is.. well.. Historic.. @_@
At that time MoMo had been running for a few years, only in Helsinki, but the team was eager to take that friendly mobile mixer model global. Tokyo became the first 'chapter' location, our debut event was held Sept. 13th 2004, with San Francisco and Singapore following a few months later. By our 1st birthday there were a dozen cities on the map with +150 groups, from Adelaide to Zurich, joining the family to-date. It has been an awesome journey.
Ok, with that background out of the way, what are some key lessons? Simply put, I've learned plenty, and not nearly enough. We've built an amazing network, both here and abroad, from scratch based on a simple mission of 'Bringing the Community Together' for the greater good of all. While that concept is widely held and often-pursued by various groups since, there was not much in the way of other existing models for us to observe in those early days.
While I could crush 1,000 words for you to skim, may as well do 20,000 and publish an e-book (kinda tempting), here's my point: essentially, if there is a single no lip-service marketing noise rule that is mission critical, it's All About People. From speakers and sponsors to venues and volunteers, and most importantly = attendees, making everyone happy is like magic. That takes plenty of energy, luck and patience, to consistently deliver smiles across every channel.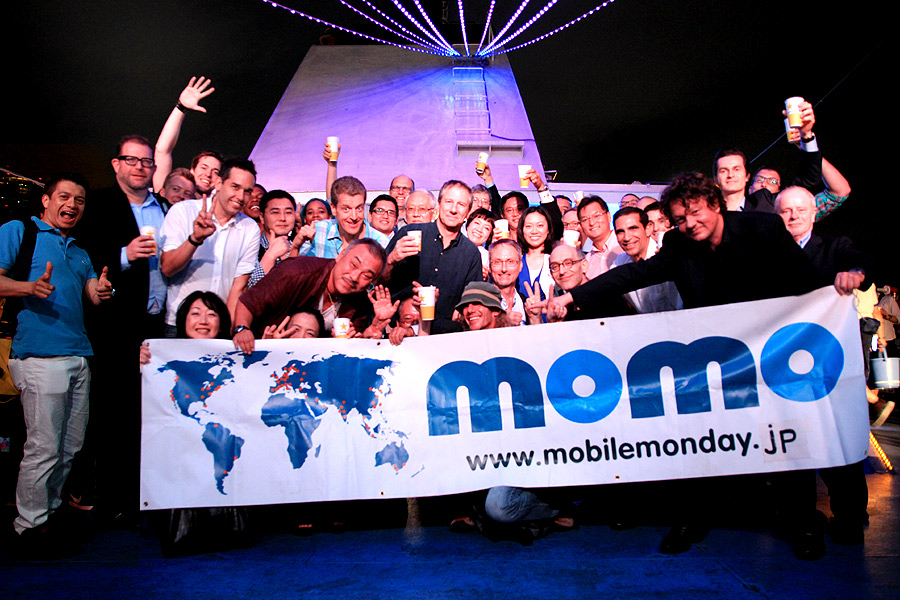 All said and done: I would not trade experiences gained, for anything. So, since we're grown-up and 'mature' enough to consider carefully, it's time to focus on the best way forward for all stake-holders. As our industry has morphed over time, with scale comes fragmentation, clearly we could better serve verticals within the community. That challenge will require people, platforms and programs in place to fuel our next cycle.. as always – most interesting times ahead.. :)
Regardless of how my future unfolds, the core DNA must continue to be open and neutral; No Fear or Favour. Meanwhile, we've announced MoMo Tokyo xTEN celebration plans for September and plan to hold a follow-up event in late October to plan our future course together. Our Most Sincere Thanks To Everyone who has participated and supported us over these many years - as they say "serendipity is difficult to measure".. indeed, it's Priceless.
---
Lars Cosh-Ishii, Representative Director, Mobikyo K.K.
モビキョー株式会社 代表取締役 ローレンス コッシュイシイ
Based in Japan since 2001, I've earned a Ph.D from MiT = Mobile in Tokyo!
Often interviewed by Intl. media, a valued contact point for in-bound visitors, fixer for executive tours, producer of custom research reports and energetic speaker at global conferences. On a personal level; I'm Canadian born with a background in broadcast media, at ease behind the camera and on-stage.
Always looking to connect the dots - I'm easy to find: https://laars.carrd.co